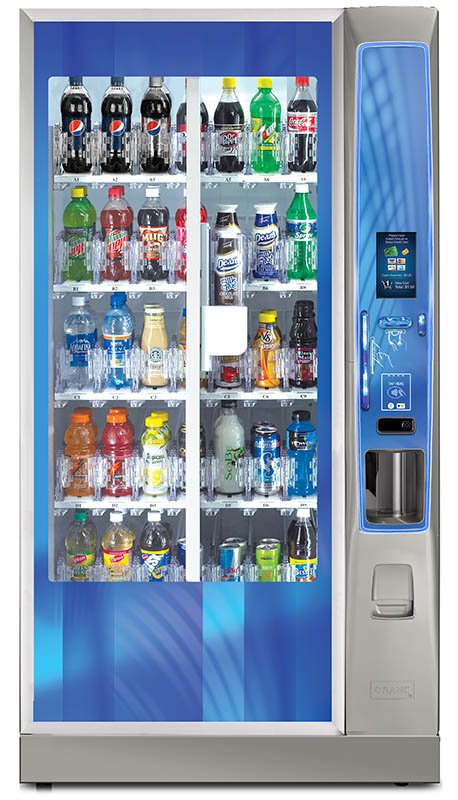 Our Small Drinks Fridge
This machine is fully drinks based, drinks are all chilled ready for your purchase, with over 35 different options, this is sure to be a hit around the office
Key Features
Colour Display
Stunning user interface grabs consumer's attention.
Cashless Purchasing
Intuitive cashless solution helps capture every sale.
Shopping Cart
Enables multi-product purchases in one, simple transaction.
Nutritional Information
Provides easy-to-read nutritional facts.
Delivery Speed
Delivers product in only 8 seconds, increasing sales, speed of service and customer satisfaction.
Efficient Loading
Shimless vend mechanism addresses costly labour and service concerns by eliminating loading errors.
Name
Bevmax Media 35
Manufacturer
Crane Merchandising Systems

134A CFC-Free Refigerant
Gas 1/3 HP Compressor