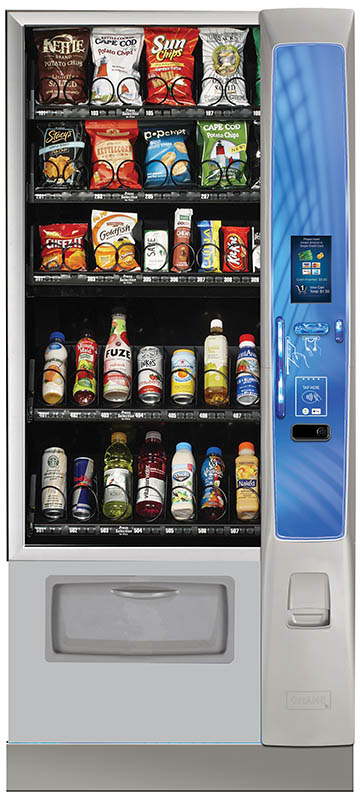 Our Small Combo Machine
So you want a machine with snacks and drinks? Sure, we can do that! This little beauty has over 25 different product selections, with half of those being chilled drinks! This is sure to be a hit in your office!
Key Features
Colour Display
Stunning user interface grabs consumer's attention.
Cashless Purchasing
Intuitive cashless solution helps capture every sale.
Shopping Cart
Enables multi-product purchases in one, simple transaction.
Nutritional Information
Provides easy-to-read nutritional facts.
Guaranteed Product Delivery
Crane's SureVend technology ensures product delivery.
Healthy Graphics
Promote healthy options and increase sales by appealing to health-conscious consumers.
Name
Merchant 4 Media Combo
Manufacturer
Crane Merchandising Systems

32 deg C, @65% RH
(indoor use)